Aa

Prairie Pointe Rehabilitation Suites

Grace Lutheran Communities is building a state-of-the-art healthcare campus on North Willson Drive in Altoona, Wisconsin. Construction began in May of 2015, with completion and grand opening scheduled for late summer of 2016.

Prairie Pointe Short-term Rehabilitation Suites offer the best possible care in a residential environment. These facilities offer person-centered care and a household design. Clients enjoy living in a home-like environment that focuses on independence and community. Each client has a private room and bathroom with shower, and also benefits from the common spaces shared by others in their household. Access to the outdoors and state-of-the-art technology complete the amenities to make our rehab clients feel like they are truly in their own home. Our concierge care means personal needs matter. Each rehabilitation patient will be able to control his or her own room temperature, choose meals from a menu, and have access to a nurse through a modern call system.


The AlterG® Anti-Gravity Treadmill® has been installed to help our patients recover from their injuries as fast as physically possible. The AlterG® Anti-Gravity Treadmill® uses advanced unweighting technology to provide unsurpassed support, safety and stability.


Learn more about Prairie Pointe





AlterG® Anti-Gravity Treadmill®


---

Midwest Physical Therapy
Learn more about our rehab partner, Midwest Physical Therapy
---



Short-term Rehabilitation at Marshfield Clinic Comfort and Recovery Suites
Grace Lutheran Communities provides acute postoperative care for outpatient surgery clients of Marshfield Clinic's ambulatory surgery centers at the Marshfield Clinic Comfort and Recovery Suites. Grace Lutheran Communities manages the new comfort and recovery suites through a partnership that has been designed to offer a cutting edge rehabilitation program for post-surgical patients in a setting that offers both premier clinical care and personal comfort.
Highly skilled registered nurses from Grace Lutheran Communities staff the Marshfield Clinic Comfort and Recovery Suites and we also provide lab, radiology and pharmaceutical services during a patient's stay. Rehabilitative services are provided by experienced physical and occupational therapists who work closely with patients to improve comfort and mobility following surgery.
Recovery suites are located in Eau Claire, Wausau and Marshfield.
Learn more about Comfort and Recovery Suites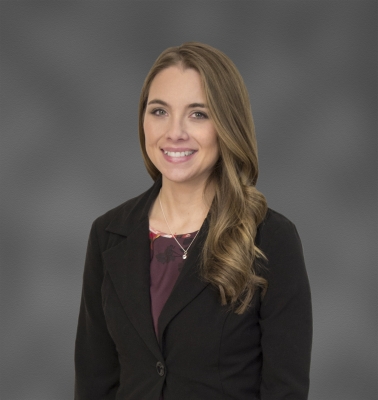 Jennifer Cohen
Administrator - River Pines Long-Term Concierge Care & Prairie Pointe Rehab Suites

Concierge Care
Concierge Care at Grace Lutheran Communities

Concierge care goes above and beyond what is expected and offers services to anticipate your every need for short-term and long-term care. We're looking forward to when Prairie Pointe and River Pines open in Altoona later this year! This state-of-the-art community is built to provide flexibility and choices for our rehab clients.

Posted by Grace Lutheran Communities on Monday, March 28, 2016